Our mission Is simple, we aim to offer a premium cleaning service to homes and commercial businesses throughout Dublin. Whether you need an end of tenancy clean or disinfection of an industrial space, we can help.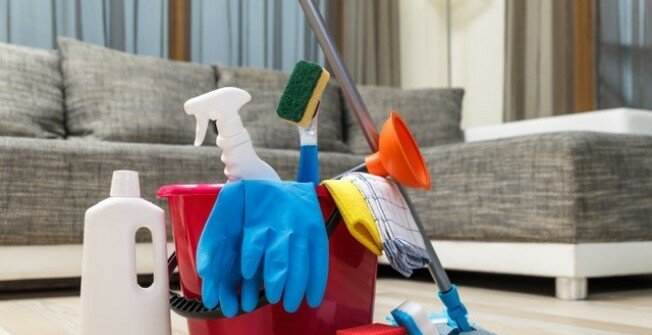 10 reasons to choose Lux Cleaning
A simple, hassle-free service.
Covering Dublin and the surrounding areas.
Safe and secure online payments.
A range of professional cleaning services.
A friendly and flexible approach.
Safe and eco-friendly cleaning products.
High-tech cleaning equipment
Fixed rates with no hidden charges.
100% satisfaction guaranteed.
Available 7 days a week.
Our work is backed by state-of-the-art technology
In today's manic world of meetings and general day-to-day busyness, sometimes housework gets pushed to the bottom of the To-Do list. Dust settles quickly, cupboards and floor get dirty and bathrooms need a thorough scrub before company comes to stay. 
Don't panic! Here at Lux Cleaning, we offer a comprehensive spring cleaning /one-off cleaning service in Dublin to make your house picture perfect after a busy week.
Our work is backed by state-of-the-art technology, equipment, eco-friendly chemicals and deep expertise. Doing this cleaning right leaves the property in optimal post-rent conditions.
Every move is stressful. You're always tense and going against the clock. The need to leave your old home clean doesn't help but you don't get your deposit money if you don't do it. This is usually worth a full month's rent so we want to ensure you will get it back.
The Lux Cleaning post build cleaning service
We are known for our attention to detail, efficiency, and high standard of work. Our team uses professional-grade cleaning equipment and eco-friendly cleaning products, to deliver the best possible post construction cleaning service. Whether you are a construction company, or a homeowner needing a professional clean after renovations, we can help.
We know how important it is to provide complete peace of mind to our customers following construction work, so our team is fully insured. We guarantee that our post-build cleaning will be completed to the highest standards by cleaners with experience within the area.
Despite our experience and investment in equipment, we are committed to offering competitively priced post-construction cleaning throughout Dublin.
A professional deep house cleaning service
Your home is your personal space, so we understand that you need complete peace of mind. Our team of domestic cleaners is experienced, insured, and carefully vetted so that we can provide you with complete confidence.
Whether you need to clean your home after a party, before you advertise your home for sale or you simply need a spring clean, we are here to help.
Before we arrive at your home, we will prepare a cleaning plan which incorporates everything you require, this means we can get to work quickly and easily.
Our domestic cleaners specialise in professional, non-intrusive service and we will leave your home feeling fresh and clean. We use the latest cleaning equipment and eco-friendly products to tackle dirt, grime, and bacteria throughout your home.
From deep cleaning your kitchen and bathroom through to hard-to-reach hallways, our deep house cleaning is meticulous and thorough.
Our range of industrial and commercial cleaning services include:
Floor polishing
Window and glass door cleaning
Hoovering and deep carpet cleans
Cleaning and sanitisation or bathrooms
Damp dusting
Cleaning of monitors, keyboards, printers, and phones
Deep cleaning of reception areas
Rubbish sorting and removal
Polishing or brass and stainless-steel fittings
Contact Info
7 Mount Hanover Courtyard, Duleek, Drogheda, Co. Meath. A92 XC4A
089 600 0879
info@luxcleaning.ie
Opening Hours
Mon – Fri: 08:00 – 18:00
Sat – Sun: Closed
Other services in Dublin