Since the early 2000s, Ukrainians have been immigrating to Ireland in significant numbers, making them one of the fastest-growing immigrant communities in the country. Today, there are approximately 100,000 Ukrainians living in Ireland, with the majority residing in Dublin.
There are many reasons why Ukrainians have chosen to immigrate to Ireland. Some have come for work opportunities, while others have come to study. Still, others have moved to Ireland to marry Irish partners they met online. Regardless of their reason for immigrating, the Ukrainian community in Ireland is diverse and continues to grow.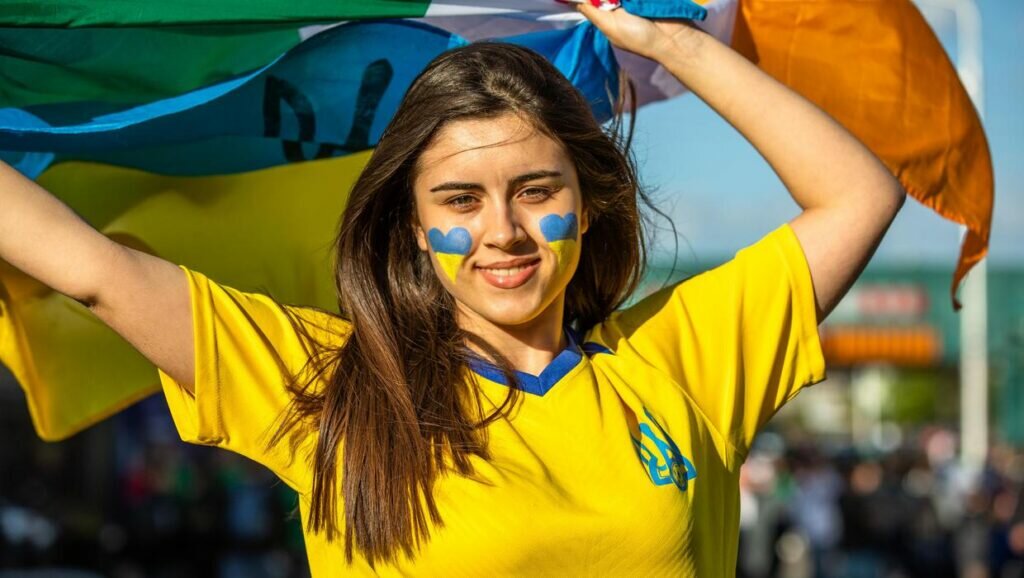 The early days of the Ukrainian community in Ireland were marked by struggle and hardship.
Many Ukrainians struggled to find their place in Irish society, which made it difficult to integrate and thrive. However, over time, the Ukrainian community has grown significantly and has established its own cultural institutions, such as the Ukrainian Association of Ireland.
One of the biggest challenges that Ukrainians in Ireland face is the language barrier. While many Ukrainians speak English, it can still be difficult to fully integrate into Irish society without fluent language skills. To address this challenge, the Ukrainian community has established language schools and cultural events that help promote Ukrainian language and culture in Ireland.
In terms of employment, Ukrainians in Ireland are highly skilled, with many working in the IT and healthcare sectors. However, there have been instances of exploitation and underpayment, particularly in the agricultural sector, where many Ukrainians work in harvesting and processing.
Despite these challenges, Ukrainians have made significant contributions to Irish society. They have enriched the cultural landscape of the country with their music, dance, and cuisine, and they have also made significant contributions to the economy.
In addition to making contributions to Irish society, Ukrainians in Ireland have also maintained strong ties to their home country. Many Ukrainian organizations in Ireland work closely with Ukrainian organizations in Ukraine to promote cultural exchange and solidarity between the two countries.
The relationship between Ukraine and Ireland has also been shaped by historical events. During the Great Famine of the 1930s, Ireland sent a significant amount of aid to Ukraine, which is still remembered and celebrated by Ukrainians in Ireland today.
Overall, Ukrainians in Ireland have become an important part of Irish society, and their presence has enriched the country in many ways. While they face challenges, they have also made significant contributions to the economy and cultural landscape of Ireland.
As the Ukrainian community in Ireland continues to grow, it will be important for both Ukrainians and Irish people to work together to ensure that they are fully integrated and able to contribute to Irish society in a meaningful way.