With Ukrainians living in Ireland we discover more and more about Ukrainian food, today we will talk about syrniki. Ukrainian syrniki, also known as Ukrainian cheese pancakes, are a delicious and popular dish that has been enjoyed in Ukraine for generations. These fluffy pancakes are made with farmer's cheese, which gives them a unique texture and a slightly tangy flavor.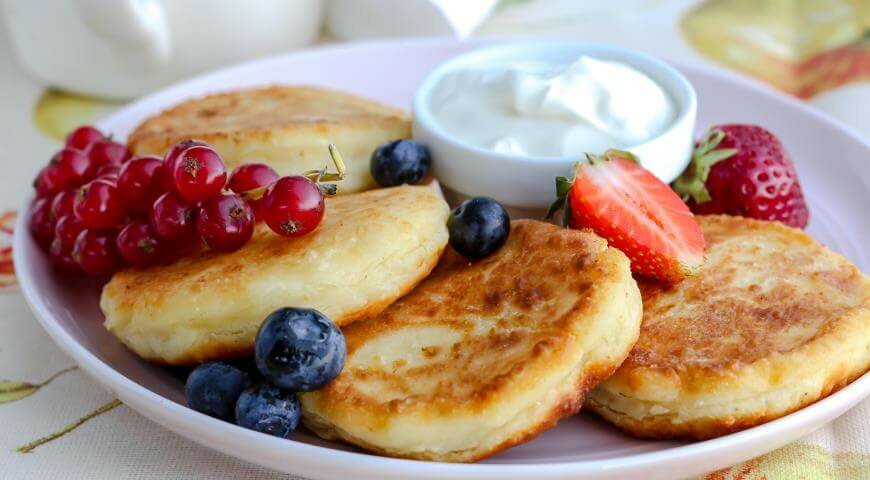 Ukrainian syrniki are often served for breakfast or as a snack, and they can be eaten plain or topped with a variety of sweet or savory toppings.
To make syrniki, the cheese is mixed with eggs, flour, and sugar, and then formed into small, thick pancakes. The pancakes are then pan-fried until they are golden brown on the outside and soft and fluffy on the inside.
Syrniki are often served for breakfast or as a snack, and they can be eaten plain or topped with a variety of sweet or savory toppings. Some popular toppings for syrniki include fresh berries, honey, sour cream, or jam. In Ukraine, syrniki are also sometimes served with savory toppings, such as smoked salmon or caviar.
While syrniki are a beloved traditional dish in Ukraine, they have also become popular in other parts of the world, including the United States, where they are often served in Russian and Ukrainian restaurants.
One of the reasons for the popularity of Ukrainian syrniki is their versatility. They can be enjoyed as a sweet or savory dish, and they can be easily adapted to different tastes and dietary restrictions. For example, some people use gluten-free flour to make syrniki for those with gluten intolerance, while others use coconut sugar instead of regular sugar for a healthier option.
In addition to their delicious taste and versatility, syrniki are also a nutritious dish.
Farmer's cheese is a good source of protein and calcium, while the eggs provide additional protein and nutrients.
Syrniki are also relatively easy to make, and they require only a few ingredients that are readily available in most grocery stores. This makes them an ideal dish for busy families or for anyone who wants to enjoy a homemade breakfast or snack without spending a lot of time in the kitchen.
In Ukraine, syrniki are often made for special occasions, such as weddings or holidays, and they are sometimes even given as gifts. This reflects the importance of food and hospitality in Ukrainian culture, and the role that traditional dishes like syrniki play in bringing people together.
In recent years, there has been a growing interest in Ukrainian cuisine around the world, and syrniki are one of the dishes that have gained widespread popularity. Whether enjoyed as a sweet or savory dish, syrniki are a delicious and versatile pancake that has become a beloved part of Ukrainian culinary heritage.
Ukrainian cuisine is also famous for its drinks, including kvas, which is a fermented drink made from bread, sugar, and water. The drink is slightly sweet and slightly sour and is typically served cold. Another popular drink in Ukrainian cuisine is horilka, which is a type of vodka made with grain, potatoes, or sugar beets.
Interested to hear more about Ukrainian food? Read about Borsch, one of the most famous and beloved dishes in Ukrainian cuisine. Or find out today about Ukrainian Solyanka, traditional soup from Ukraine, that has been enjoyed for centuries.