Located in the heart of Galway city, this bustling market is a hub of activity and excitement. Whether you're looking for fresh produce, handmade crafts, or unique souvenirs, Galway market has something for everyone.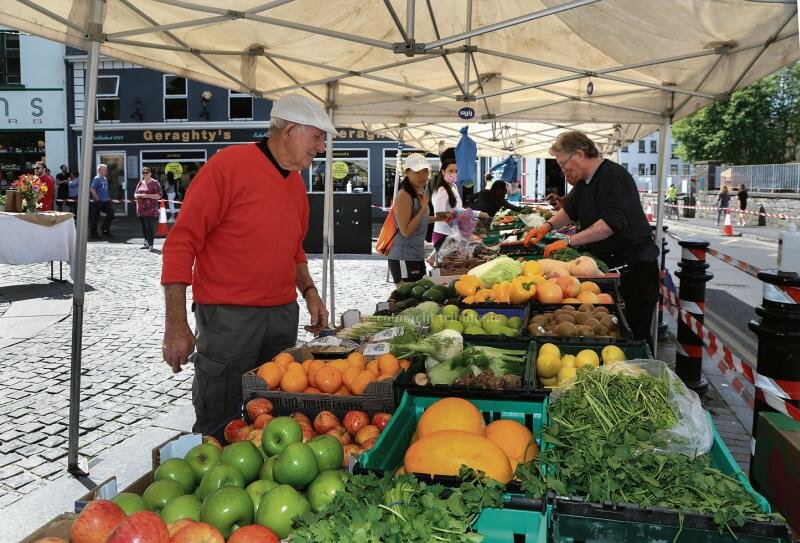 History of Galway Market
The history of Galway market dates back to the 15th century when it was first established as a place for farmers and merchants to sell their goods. Over the years, the market has evolved and grown, but it has always been an important part of Galway's cultural and economic landscape.
Today, the market is a vibrant hub of activity, attracting both locals and tourists from all over the world. It is open every weekend throughout the year, and during the summer months, it operates on a daily basis.
What to Expect at Galway Market
Galway market is a diverse and eclectic marketplace, offering a wide range of goods and products. One of the most popular attractions of the market is the fresh produce section, where you can find a variety of locally grown fruits, vegetables, meats, and cheeses. The market also features a range of artisanal food stalls, serving up delicious baked goods, jams, chutneys, and other gourmet treats.
In addition to food, Galway market is also a great place to find unique handmade crafts and souvenirs. From hand-knit sweaters and scarves to pottery, jewelry, and paintings, there is no shortage of creative and one-of-a-kind items to be found.
Another highlight of the market is the street performers and musicians who entertain the crowds with their talents. From traditional Irish music to contemporary pop and rock, there is always something to enjoy and dance to.
Tips for Visiting Galway Market
If you're planning a trip to Galway market, there are a few tips to keep in mind to make the most of your experience. First and foremost, be sure to bring cash, as many of the vendors do not accept credit or debit cards. Additionally, be prepared to haggle and negotiate prices, especially if you're buying multiple items.
It's also a good idea to arrive early in the day to avoid the crowds and get first pick of the best produce and products. Finally, be sure to take some time to explore the surrounding streets and alleys, as there are many hidden gems and charming shops to be discovered.
Galway market is a unique and vibrant destination that offers a taste of Ireland's rich cultural and culinary heritage.
Whether you're a foodie, a lover of handmade crafts, or simply looking for a fun and festive atmosphere, Galway market is the place to be. So why not plan a trip to this colorful and exciting marketplace and experience it for yourself?
Try to see Galway Christmas Market in winter. The Galway Christmas Market is a magical and enchanting event that offers something for everyone. The market is located in Eyre Square, which is transformed into a winter wonderland with twinkling lights, festive decorations, and a giant Christmas tree.
Another related articles for Galway visitors: